A pilot to explore automated data collection from ship machinery
19/07/2023
Safetytech Accelerator recently collaborated with Cargill to pilot technology solutions for robotic hull cleaning and ship digitalisation.
These technology solutions were selected as part of Safetytech Accelerator's Waypoint programme, which accelerates cutting edge technology companies into the maritime market.
eyeGauge was selected as one of the technology partners from over 100 technology companies which were considered for participation in Waypoint: Maritime Risk . They were chosen for their digital transformation technology that captures and consolidates vessel data including readings from analogue and locked down digital equipment.
The Challenge
Currently, vessel data is collected manually and reported daily via noon reports. Most charterers and ship owners believe this data is both inaccurate and difficult to work with for the purpose of reducing emissions, improving vessel performance and optimising maintenance.
Real-time data collection only exists on 15% of the world merchant fleet due to the complexity of machinery and equipment onboard ships. Retrofit digitalization solutions do exist, but they are too expensive and complex to implement.
This challenge aimed to implement a vessel data collection solution that is simpler and more affordable than alternative methods.
The Pilot
The pilot was carried out on two bulk carriers chartered by Cargill, as they sailed between China, Australia, Panama and the US over a period of 6 months.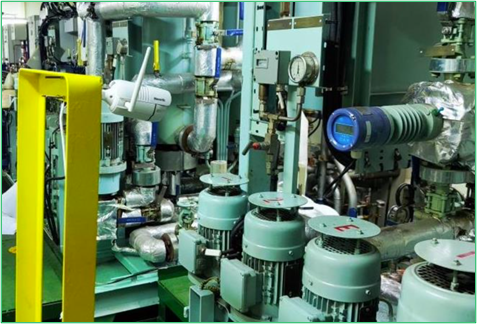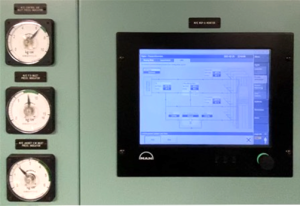 On the first vessel, eyeGauge deployed its consumption monitoring solution collecting data from volumetric flowmeters via smart cameras powered by patented technology. For the second vessel, eyeGauge developed a new technology to non-invasively extract data from a locked-down modern fuel conditioning system.
Moreover, on both vessels, eyeGauge applied a unique solution collecting live main engine and generator performance data that provides rare insights into the real performance and condition of the ship. The collected data was seamlessly transferred to the Cloud and visualized on the eyeGauge Unified Fleet Data Platform. Furthermore, acquired data was made available for integration with third-party analytical platforms.
Results
Following the successful resolution of remote communication challenges with the crews, installations were successfully completed on both ships. The installation process on the first ship was initiated by eyeGauge and later completed by the crew. On the second ship, the crew independently installed the kit, showcasing the effortless deployment and highlighting the advantage of the eyeGauge technology over alternative solutions, which often face complexity during installation.
Between the two ships, eyeGauge's non-invasive data collection technologies were able to capture the following data points:
Main engine, boiler and auxillary engine consumption data from analogue volumetric flow meters as well as from a modern fuel conditioning system
Main engine load and power data
Diesel generators power
Navigational data from VDR and individual sensors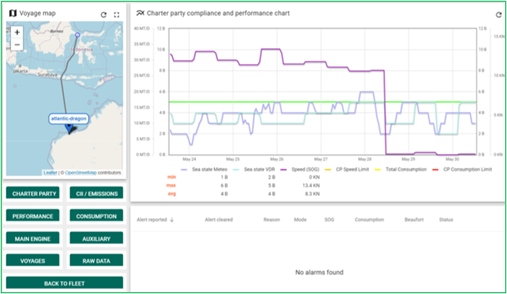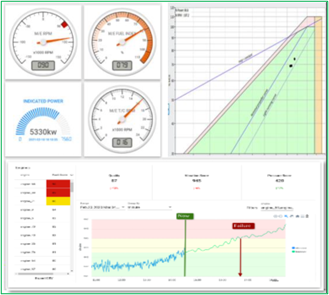 "From the beginning of the Safetytech Accelerator Waypoint programme, with guidance from mentors, we recognised the potential of our solution and technology to benefit not only ship owners but also charterers. The leading charterer Cargill expressed interest in exploring our solution, which offers convenient access to high-quality, near-real-time data on vessel fuel consumption and performance for chartered vessels.
Safetytech Accelerator played a pivotal role in fostering collaboration between eyeGauge and Cargill teams. They provided essential guidance, project structure, and valuable feedback, and facilitated communication throughout the process.
The remarkable collaboration among the three parties resulted in highly positive feedback from Cargill. However, our partnership doesn't end there. Armed with valuable insights and key takeaways from this pilot, we are determined to enhance our offerings and continue creating even more value for our current and future clients" Rodion Denisuyk, CEO eyeGauge
Industry-Wide Impact
eyeGauge have demonstrated that their technology can capture data from all sources on a ship and be made available to crew and performance teams. Cargill and eyeGauge will continue to collect data and integrate with 3rd party software to uncover actionable insights.
Access to near real-time vessel data provided by eyeGuage is essential for minimising green house gas emissions and complying with environmental regulations.
"We are grateful for the opportunity to have participated in these pilots; and are pleased with the outcomes.  The Safetytech Accelerator Waypoint program provides a platform from which the process of finding and piloting promising new tech is much simpler for us as a user; the effort and timescales were significantly reduced compared to doing it alone. The eyeGauge team have been great to work with: capable, agile and innovative. We have learnt a lot from this project, and we are continuing to work together and to use their solution." – Chris Hughes, Decarbonisation Specialist at Cargill
Read more Safetytech Accelerator case studies here.
>>>
About Cargill Ocean Transportation
Founded in 1956 in Geneva, Cargill Ocean Transportation is a leading freight-trading organization and charterer of approximately 650 vessels at a time. Each year, our ships make around 4,000 voyages and move around 200 million tons of dry and wet bulk commodities around the world. Our global, multi-sector operations enable us to maintain a unique view of international trade and deliver first-class, customer-focused solutions. Together with our partners, we are committed to making zero carbon shipping a reality.
About eyeGauge
eyeGauge aims to make the digital transformation process easier and more accessible for all maritime industry players. They propose a simple, non-invasive ship digitalization solution that   creates a unified data platform of all onboard machinery and equipment irrespective of age or manufacturer, thus providing ship owners, operators and managers the live data to make better decisions in fleet operation, emissions reduction and environmental compliance in real-time.
About Safetytech Accelerator
Safetytech Accelerator is the first fully dedicated technology accelerator focused on advancing innovation in safety critical industries, with a mission to make the world safer and more sustainable through wider adoption of technology.
Waypoint is Safetytech Accelerator's programme to accelerate cutting edge technology companies into the maritime market. Through expert mentoring, equity-free pilot funding, and carefully selected introductions, Waypoint assists some of the most innovative and promising maritime startups to strengthen their foothold in maritime.