Saving lives with technology – the world of industrial safetytech
15/05/2023
THIS EVENT IS IN THE PAST
Hear from industry leaders and technology innovators on how technology can help solve industrial safety challenges. Have a safety challenge to solve, or a technology which could help? Join us on the 14th of June 2023 10-1pm.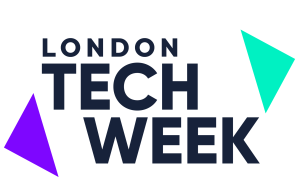 As part of London Tech Week 2023, in collaboration with Discovering Safety – a programme of work led by The Health and Safety Executive (HSE) – we are delighted to bring together speakers from the construction and civil engineering world for a panel discussion on the potential of safetytech in safety critical industries, with a tech investor perspective. We will then convene a panel of UK technology companies who have developed technology in the category.
The companies represented recently took part in the world's first regulatory sandbox for industrial safetytech. We will also be sharing some of our findings from this work.
Agenda:
– Introduction by Maurizio Pilu, Managing Director at Safetytech Accelerator
– Panel one – The Demand for Safetytech – Moderated by Seb Corby, Principal Innovation Consultant at Safetytech Accelerator
Andrew Rippington, Health and Safety Lead at BAM Nuttall
Mark Saunders, Client Director at Colas Ltd
George Mosey, Head of Health, Safety and Environment at Laing O'Rourke
Xanyar Kamangar, Founding Partner at Griffon Capital
– Panel two – The Tech Ecosystem – Moderated by Nadia Echchihab, Head of Innovation Programmes at Safetytech Accelerator
The regulator's perspective on safetytech – Introduction from Helen Balmforth, Head of Centre for Data Analytics at HSE, Discovering Safety Programme Director
Brendan Digney, Founder at Machine Eye
Sebastian Andraos, CEO and Co-Founder at HAL-Robotics
David Greenberg, Founder and Executive Director at Eave
Shelley Copsey, CEO at FYLD
Join us for a thought-provoking conversation, where we will discuss the potential of technology in improving safety and minimising risk, challenges and obstacles faced in the industry, and the perspectives of industry executives, regulator and the technology side.
We'll wrap up with lunch and a chance to network with colleagues.
Date: 14 June 2023, 10am-1pm